Active Adult 55+ Community in Greenville, SC
– Cascades Verdae –
Greenville's most popular 55+ Active Adult community at Cascades Verdae is the perfect neighborhood for those seeking freedom from traditional home maintenance and the safety of a gated and guarded community. With more time to spend on favorite hobbies, adventures and social gatherings, your life will be as rich and rewarding as you want.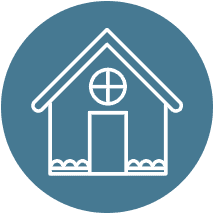 Cottage Homes
Prices start in the Low $400's
Schedule Tour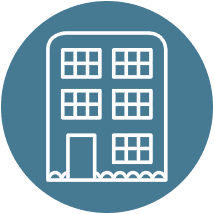 Villa Homes
Prices start in the High $100's
Schedule Tour
Play
Greenville's awesome array of incredible restaurants, top-rated golf courses, beautiful natural surroundings and countless entertainment options makes it the perfect city to spend your time with family and friends. Greenville is consistently voted one of the most livable cities in America.
I'm Susan Taylor. I'm Bob and I'm with her.

Cleaning is out of this world and the girls are so nice so the fact that that happens every week and the dining room has done a magnificent job and it's been hard with the virus is they've had to shut down and deliver meals and they've done that beautifully. And it's such a nice place to meet people. We'll be happy when they have tables of eight instead of tables of four because it is a great way to meet people. Well the other things that that we really enjoy is because of the corona virus people have to be separated, but what all of us have been doing is getting into our golf carts, driving up if somebody is sitting in front of their house, you just pull in, pull out your bottle of wine, and everybody sits there and has a movable cocktail party. So it hasn't stopped us from getting together.
Relax
There is no safer place to be than at Cascades Verdae. A gated, age-restricted community with 24/7 security, located in a friendly, safe area. Relax in your favorite spot on the back patio, lounge around one of the pools or take a month-long adventure to parts unknown, knowing your home and personal possessions will be there.
A Plan for the Future
Cascades Verdae is a community that allows you to plan for now and the future. Our community is home to a full array of living options that allows our Members to truly age in place. In addition to Active Adult, we offer Independent Living, Assisted Living, Memory Care, Skilled Nursing, Short Term Rehab and Private Duty In-Home Care Services.
Contact us for more information about Active Adult living.
Contact Us
Amenities

Wellness membership
Indoor pool
24/7 on-site security
24/7 emergency call system
Gated community
No utilities or property taxes

Full Maintenance & Repair included
On-site Care Services
One of the most livable cities in the country
Located minutes away from hospitals & specialists
An entire community of caring professionals as neighbors
All of this is included and more!
This is the Time
There is no better time to make the move than now! Your happiness shouldn't be postponed for a future time, it's can be a reality for today.
Don't Wait
Prime housing market for sellers
High sales point on existing homes
Opportunity to right size to a home that fits your lifestyle
Safety & security
No more home maintenance